New Release: Chatterbox by Studio 68
Do you want Chatterbox for free? Here is the deal, you can win this
kit by leaving a comment on Studio 68's Blog aka Sandra Yup, all of
those papers, elements and alphas are just for you.
Want some extra chances to win it? Same deal, leave a comment in
this thread at DST and/or at the ZigZagScrap Fun Place.
Have fun and good luck....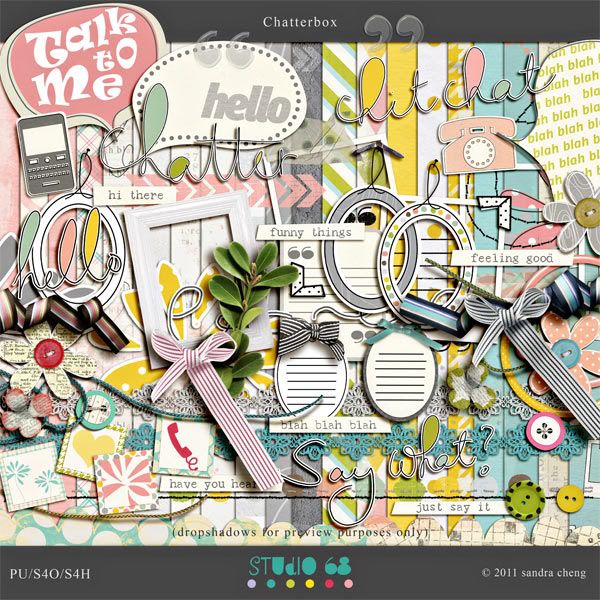 My quickpage using the kit above :)



4Shared

QP Freebie Link


For more links go back to

Studio 68 Blog