I found this

April 15th Sketch over @ Stuck? and decided to put it to use. These are a great kick start for the loss of mojo I tell ya :)
I followed it pretty much just added a couple of extra elements and pp' strips :)


My layout... it's of my 2 lil one's w/their older sister.
They try to spend as much time with her but I hate to say it
she's 20 and at an age where it's all about her and her friends and
the kiddos just don't seem to understand that so lots of hurt feelings around here :? I have tried to help them understand but it's not easy
and I'm glad that they love regardless they forget easily and that's why
I keep explaining it to them it'll all going to be OK and she'll
always be your big SIS!!!!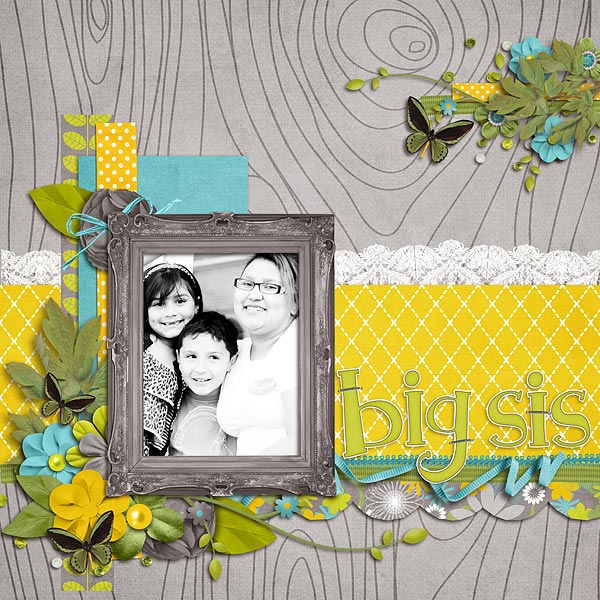 Credit:Eco-Mama by Meghan Mullens and Traci Reed
---------------------------------------------------------------

These photos are near and dear to the Martinez/Gonzalez Family if you didn't know
April is National Donate Life Month they had posted on Facebook awhile back that all of the towns were suppose to participate and have a Donate Life flag on display and yes they did.
We passed by and I had totally forgot till I saw it their blowing in the wind. We decided to stop and take a photo. Helena & Mason were the only one's with me at the time so they are in front of the flag..
We will forever get to remember that Our Charlie gave life, she lives on and 7 other families do not have to live through and endure the pain of knowing what it feels like to lose hope.. so bittersweet!!
---------------------------------------------------------

Thanks for stopping by " _"