I have to say that Mr Mason is at his

WHY

stage and

NO

stage both of them are enough to make me cringe and want to just tape his mouth shut but I would never do it, just think of it, LOL here is how it goes....
Mami can I go outside?

No it's raining

,

WHY? b/c we'll get wet, WHY
Mami can I have some cheese?

Later!

WHY? b/c you just had grapes, WHY
Mami can I watch Spongebob?

they are not showing it right now!

WHY because it's only 9:00am, WHY
Mami where is Cely?

in School.

Why? b/c she needs to learn, WHY
this is what I get daily from him the list can go on and on but I love looking at his lil expressions when he says WHY? I wish I could say go

Google

it, LOL imagine the time when they will be able to sick I know!!
-------------------------------------
I am addicted to these so every time I go out I don't get the Iced Tea anymore I get this shake it's limited offer for

St. Paty's Day

@ MCD's :) let's see if they'll have it on Weds when I go out again!



--------------------------------
Here is a Page I did for this sketch featured on the Page Maps Blog it was in January and you could win a prize but I never did it till now :/ lol


Mr Mason in Easter of 09, he was to cute all his eggs fell out of his basket when he tripped. His sis and bro tried to come and steal his eggs and I was like noooo leave him alone they can be so sneaky :|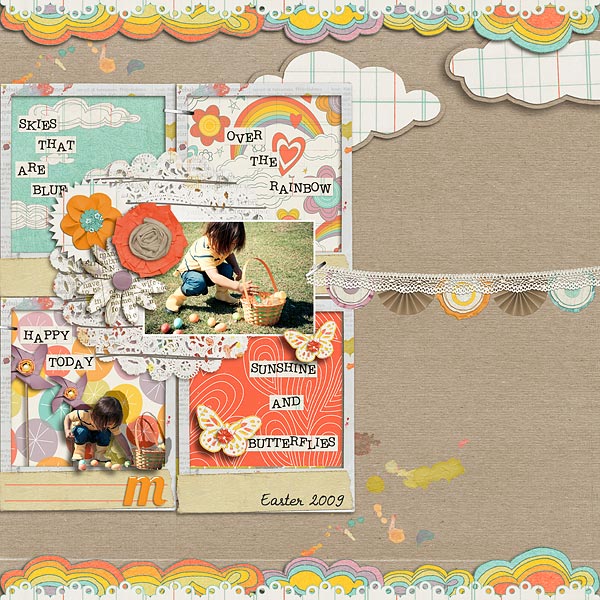 Chasing Rainbows by Dani Mogstad and Jenn Barrette