I am so stressed trying to find the right school. I am absolutely in aww of the advisers the colleges have representing them. They make me feel all creepy the way a telemarketer would! I know that it's a private school and they are all about the cha-ching but c'mon I don't need to give my address to get some information, I don't give it b/c I don't want your school mail in my mailbox duhhhhh.... Is it bad when I give a fake address? lol not sorry at all!!! Stop being so pushy just my 2 cents.

I am hoping to get into school by this Fall or January either way I've waited way to long and I'm in serious need of getting out of the house since all of my lovey doveys will be in school this year!
I honestly don't know if that should make me happy or make me sob, still undecided.

Here are some pics of my lil one's. I took them out for Ice Cream before they went off to NJ.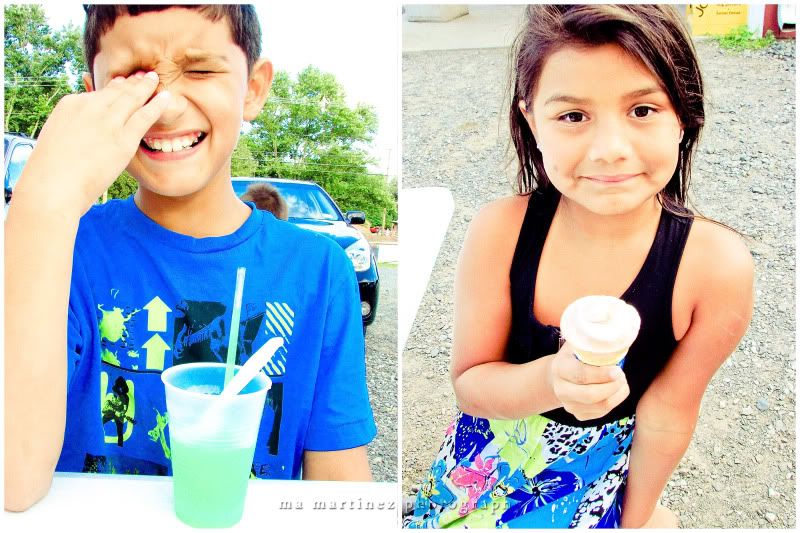 ------------------------------
I also want to share some digital layouts.. if you don't mind )

New @ MScraps
remembering by Click Photo LieN Designs



New 8.19.11 @ DSB
All About Girls by Loreta and Luiza